Women's Sling Bag: Sleek and Practical Fashion for Effortless Urban Style
$99.00 & Free Shipping
Satisfaction Guaranteed
No Hassle Refunds
Secure Payments
Frequently Bought Together
Description
Women's Sling Bag: Style and Versatility Combined
In the world of fashion, everyday essentials like fabric, earbuds, and sling bags play a crucial role in expressing one's personal style. And the women's sling bag takes center stage. Designed to be worn across the body, our leather sling bag with a comfortable fit and crossbody strap offers convenience and ease like no other fanny pack.
Colors & Materials: This sling bag is just right for any woman. It comes in lots of different colors like white, pink, blue, green, black, orange, and red. It has a crossbody strap and a zipper. Our women's sling bag is crafted using durable cow leather and lined with polyester, ensuring its longevity. The high-quality materials used in its construction guarantee that it will stand the test of time.

Size: Our women's sling bag is equipped with lobster hooks and a detachable strap that can be easily adjusted to fit any body shape. It provides plenty of room, measuring 22 cm x 14.5 cm, to keep all your personal items organized and secure with style.

More: If you're in need of a sling bag for women, Beauty Deals Shop has the perfect options for you. Whether you prefer a sling bag made of PU material or a more sophisticated leather one with a crossbody strap, we have got you covered. From carrying your wallet and phone in the shoulder bag with its crossbody strap, to accommodating tablets and water bottles in its pockets, our sling bag collection ensures that everything you need is within reach in its main compartment.

When you purchase our sling bag for women, you won't just get free shipping, but also a lovely complimentary gift.

You can purchase the women's sling bag made of PU material right away!

You can purchase the women's sling bag made of PU material right away!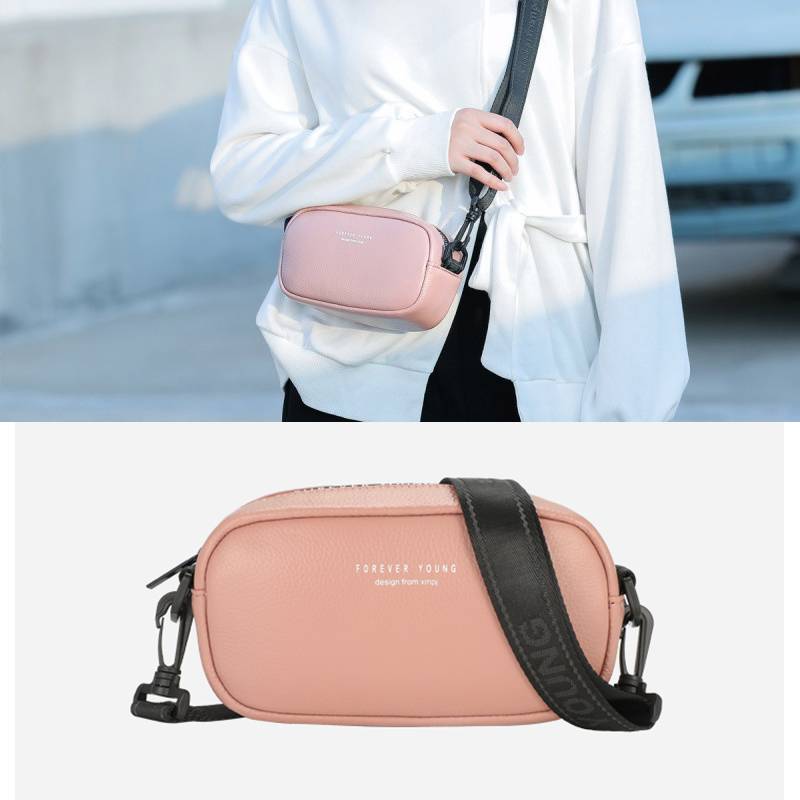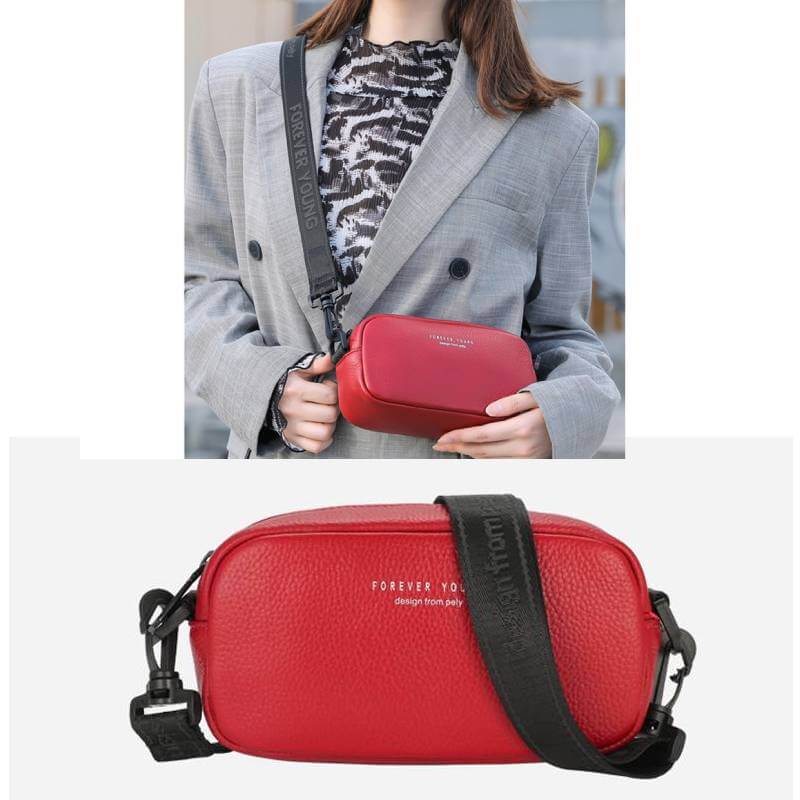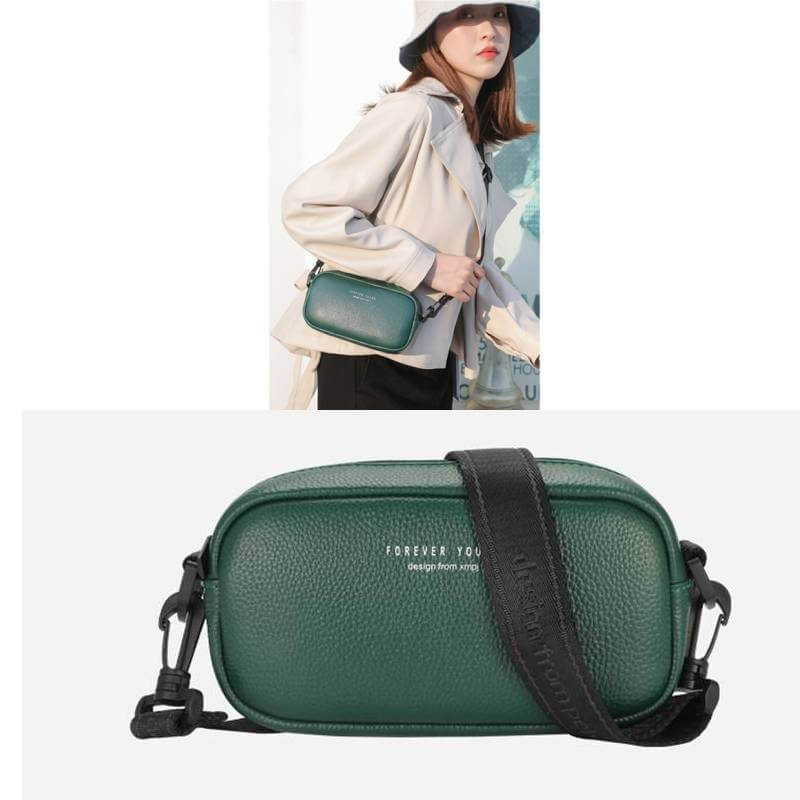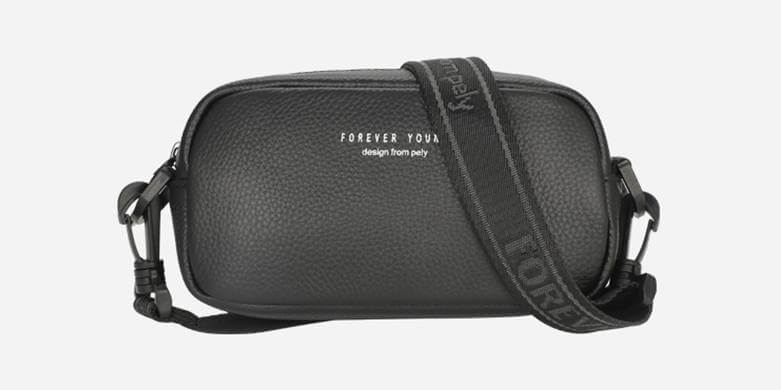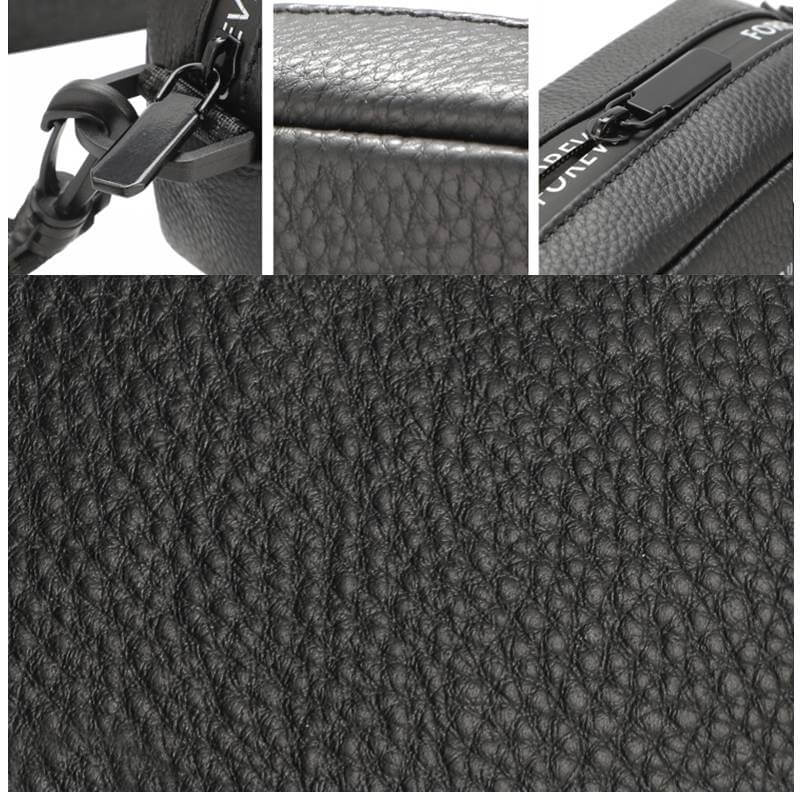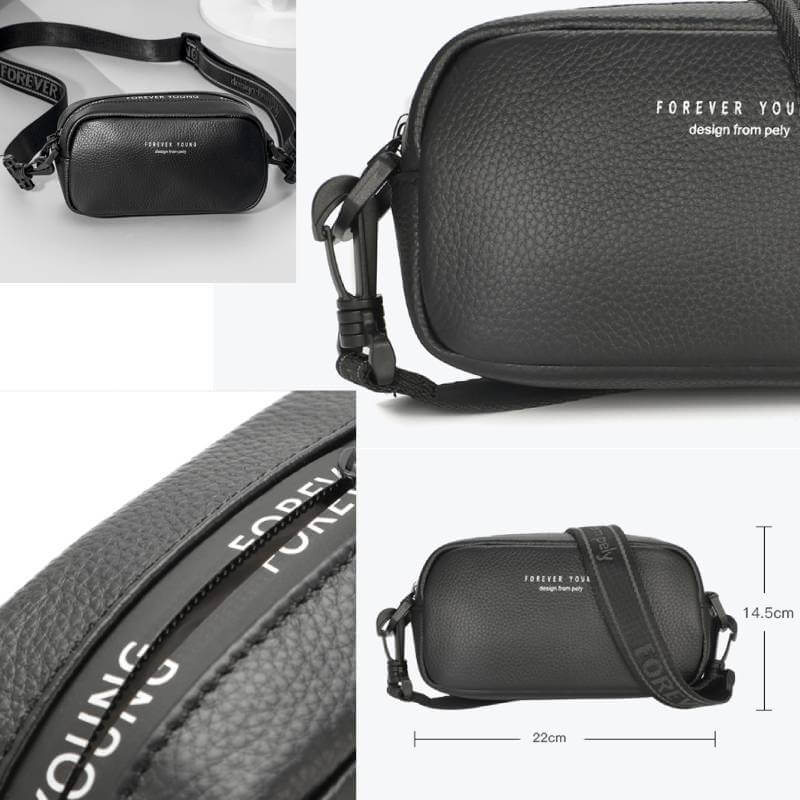 Additional information
| | |
| --- | --- |
| Weight | 0.50 kg |
| Dimensions | 220 × 145 × 50 cm |
| Color | Black, Orange, Dark Green, White, Pink, Red |
| Gender | Female |
| Age group | Adult |
| Color | Black, White, Dark Green, Light grey, Orange, Pink, Red, Red wine |
Benefits
Benefits of Sling Bags as Convenient and Stylish Accessories
Hands-free convenience for everyday use
Women's sling bags with crossbody straps are the ultimate accessory for those who value convenience. These bags come with pockets to hold your wallet and other essentials, making it easy to pack everything you need for a day out. With their comfortable fit and ease of use, sling bags with crossbody straps and multiple pockets are perfect for travel and leisure. Whether you're running errands, going for a leisurely walk, or even hitting the gym, a crossbody sling bag with pockets keeps your essentials close at hand while leaving your hands free to tackle whatever comes your way. The compact design and adjustable strap ensure a comfortable fit, making it perfect for travel.
No more struggling with bulky backpacks or shoulder bags.

Easy access to your belongings without having to remove the bag thanks to the multiple pockets and crossbody sling pack.

Perfect for runners and active individuals who need quick access to items like keys, phone, earbuds, or snacks, the sling bag with pockets is a perfect fit. The crossbody design ensures convenience and easy access to all your essentials.
Compact yet spacious enough to carry essentials
Don't let their compact size fool you; sling bags are surprisingly spacious with plenty of pockets to pack all your essentials. The adjustable strap ensures a comfortable fit for all-day wear. These versatile sling bags have multiple compartments and pockets that can fit all your daily essentials without weighing you down. The pack comes with a convenient strap for easy carrying.
Carry your wallet, phone, keys, makeup, and more in the pockets of a sling bag for organized travel. The sling bag is designed to fit all your essentials.

Ideal for travel, sling bags are perfect for holding passports, boarding passes, and other important documents securely in their pockets. These compact packs are designed to fit all your travel essentials.

Some sling bags are designed with dedicated pockets to pack and fit water bottles or umbrellas, making them perfect for travel.
Fashionable addition to any outfit
Sling bags with pockets and a strap are practical travel accessories that can elevate any outfit, while also providing a convenient way to carry your items. Available in a variety of colors, materials, and designs, there's a sling bag out there to fit everyone's unique style and travel needs. Whether you're looking for a bag with an adjustable strap for a perfect fit or one that's suitable for leisure activities, you'll find the right one for you.
Pair a leather sling bag with a strap, jeans, and a t-shirt for a casual yet chic travel leisure look.

Opt for a vibrant patterned sling bag with a strap to add a pop of color to a plain dress. This travel-friendly bag is water-resistant, making it perfect for use during outdoor activities.

Choose a sleek black sling bag for a sophisticated touch to formal attire during travel or leisure activities. The bag is made of water-resistant material, making it perfect for use in any weather conditions.
Trends
Latest Trends and Designs in Women's Sling Bags
Embellished Sling Bags with Intricate Details
Embellished sling bags are all the rage right now! These stylish travel bags feature intricate details like sequins, beads, embroidery, or even metal accents. Whether you're on a leisurely trip or exploring new destinations, these bags are perfect for carrying your essentials and keeping them safe. The water-resistant material ensures that your belongings stay dry, while the sling design adds convenience and comfort to your travels. Sling bags are versatile accessories that add a touch of glamour to any outfit, making them perfect for travel, leisure, or nights out on the town. Their compact design allows for easy carrying of essentials, while their water-resistant features make them a practical choice for any adventure. With their eye-catching designs, embellished sling bags are perfect for travel and leisure, making a statement wherever you go.
Miniature Sling Bags for a Minimalist Look
If you're someone who enjoys leisure activities like travel or prefers a minimalist aesthetic, then miniature sling bags are your go-to option. These travel sling bags may be small in size but don't underestimate their functionality for leisure. Sling bags are perfect for travel and leisure. They can still hold your essentials like phone, wallet, keys, and lipstick while adding a trendy touch to your outfit. Plus, travel slings are super convenient for leisure days when you don't want to carry around a bulky bag.
Printed or Patterned Sling Bags for a Pop of Color
Want to add some fun and personality to your leisure travel ensemble? Consider incorporating a stylish sling bag. Look no further than printed or patterned sling bags! Whether it's travel, leisure, or showcasing your style, these sling bags offer an exciting way to incorporate floral prints, geometric patterns, or funky designs. Sling bags effortlessly elevate any travel or leisure outfit by injecting a pop of color and visual interest. Pair the travel sling bag with solid-colored dresses or jeans and t-shirts for an effortlessly chic leisure look.
Recycled polyester is gaining popularity as an eco-friendly material choice for travel and leisure sling bags. This sling bag is perfect for leisure and travel. It's made from recycled plastic bottles, reducing waste while still providing durability and style.
Tips
Choosing the Perfect Women's Sling Bag
Now that you know the benefits of sling bags for travel as convenient and stylish accessories, as well as the latest trends and designs in women's travel sling bags, it's time to find the perfect one for you. Consider your personal style, daily travel needs, and preferences when choosing a sling bag. Whether you're a busy professional looking for a sleek and functional bag for travel or a fashion-forward individual wanting to make a statement during your travels, there is a women's sling bag out there that will meet your criteria.
To ensure you make an informed decision when it comes to travel, take advantage of online reviews and customer feedback on sling bags. Look for reputable travel websites or platforms where customers share their experiences with different brands and models of sling bags. When choosing a travel bag, it is important to pay attention to factors such as material quality, durability, size, organization features, and whether it is a sling bag or not. By doing thorough research and considering all aspects of your travel purchase, you'll be well on your way to finding the perfect women's sling bag for your travel needs that suits both your travel style and practical needs.
FAQs
Can I adjust the strap length of a women's sling bag?
Yes! Most women's sling bags for travel come with adjustable straps that allow you to customize the length according to your preference. This feature ensures comfort while wearing the sling bag across your body or over one shoulder.
Are women's sling bags suitable for travel?
Absolutely! Women's sling bags are excellent companions for travel due to their compact size and hands-free design. They offer enough space for essentials like passports, wallets, phones, and even small personal items without weighing you down in a bag or sling.
Can I wear a women's sling bag with formal attire?
Certainly! Many brands now offer elegant and sophisticated bag designs specifically tailored for formal occasions. These bags, often referred to as sling bags, are perfect for adding a touch of style to any formal outfit. Opt for sleek bag materials like leather or choose neutral bag colors that complement your outfit seamlessly.
How do I clean my women's sling bag?
Cleaning methods may vary depending on the material of your bag. For bag fabric options, spot cleaning with mild soap or using bag-specific cleaners is usually recommended. Leather bags can be wiped down with a damp cloth and treated with leather conditioner to maintain their quality.
Are women's sling bags suitable for outdoor activities?
Yes, indeed! Women's sling bags are versatile and can be used for various outdoor activities like hiking, biking, or even running errands. Look for features like water-resistant materials and multiple compartments to keep your belongings safe and organized on the go.