Sale!
Secure Style with Evil Eye Purse
& Free Shipping
Satisfaction Guaranteed
No Hassle Refunds
Secure Payments
Frequently Bought Together
Description
Secure Style with Evil Eye Purse
Protection and Style
A fashionable accessory that keeps negativity at bay
The evil eye purse is more than just a stylish addition to your outfit. With its unique design, this purse provides protection against the evil eye and negative energy. The evil eye is a powerful symbol in many cultures and is believed to bring good luck and ward off evil spirits. By carrying this purse, you can feel confident that you are protected while also making a bold fashion statement. The acrylic clutch is made of high-quality acrylic material that adds to its durability and provides a hard and sturdy structure. The glitter finish adds an extra touch of glamour that is perfect for any occasion.
Functionality and Convenience
A versatile accessory that fits all your essentials
Not only does the Evil Eye purse provide protection and style, but it is also a practical accessory. The rectangular shape and size of 20 cm x 4.5 cm x 10 cm make it the perfect size to carry your essentials, including your mobile phone, cash, credit cards, and makeup. The clutch's interior features a mobile phone compartment and a mobile phone bag, allowing you to keep your phone separate from other items for easy access. The lock opening method ensures the safety of your belongings, while the single chain strap allows for convenient and comfortable carrying.
Quality and Craftsmanship
A carefully crafted accessory that stands out from the rest
The evil eye purse is carefully crafted with attention to detail, using high-quality materials such as polyester and cotton fibers for the lining texture. The clutch's hard structure ensures that it will maintain its shape and durability over time. The glitter finish is carefully applied to provide a smooth and flawless look that catches the light and adds a touch of glamour to your outfit. The glitter purse is available in white, pink, champagne, red, multicolor, black, blue, black glitter and silver, making it easy to find the perfect match for your style.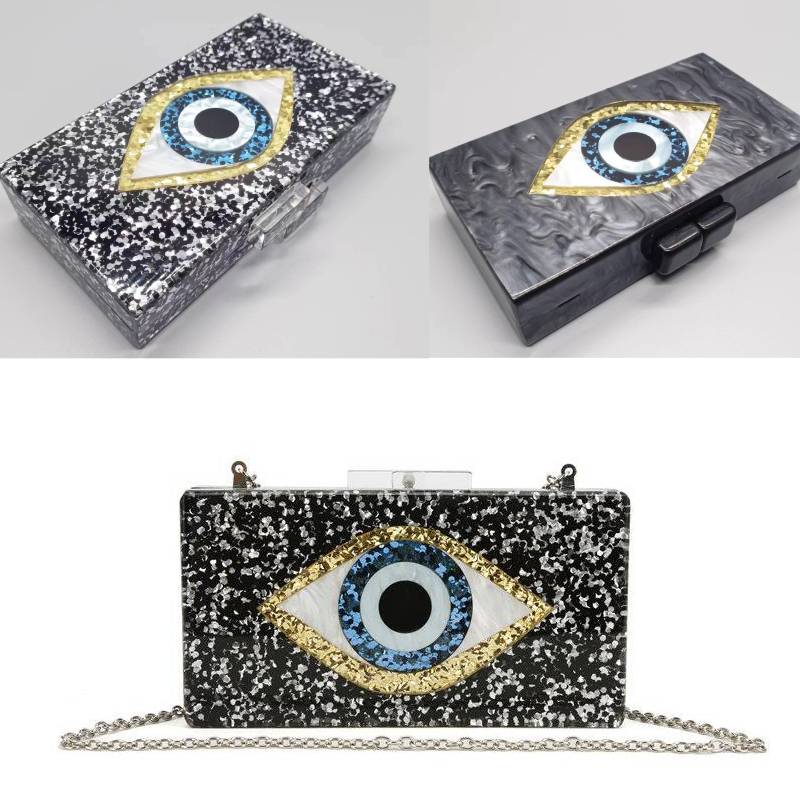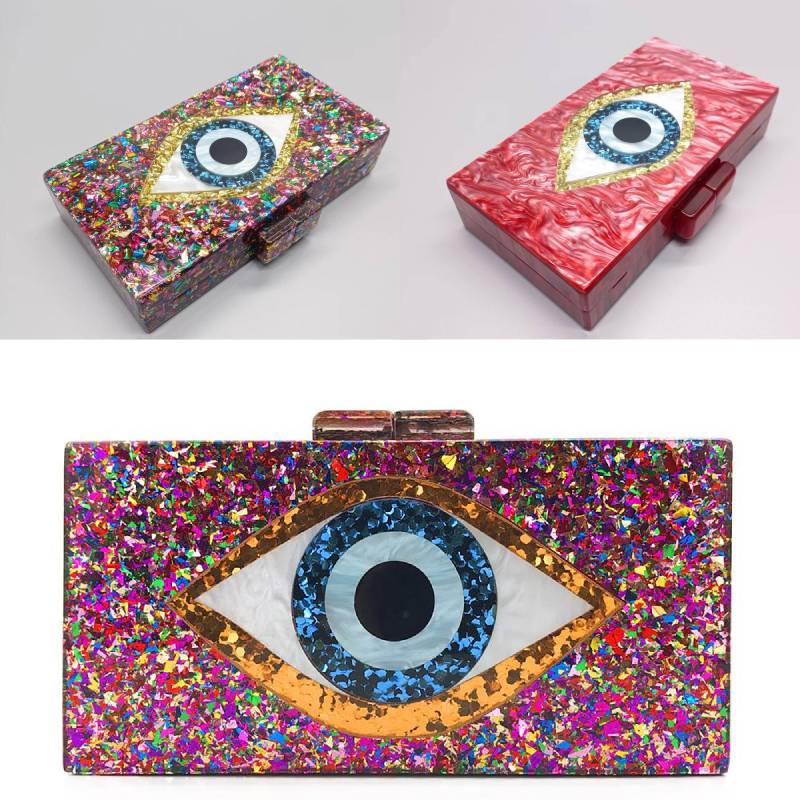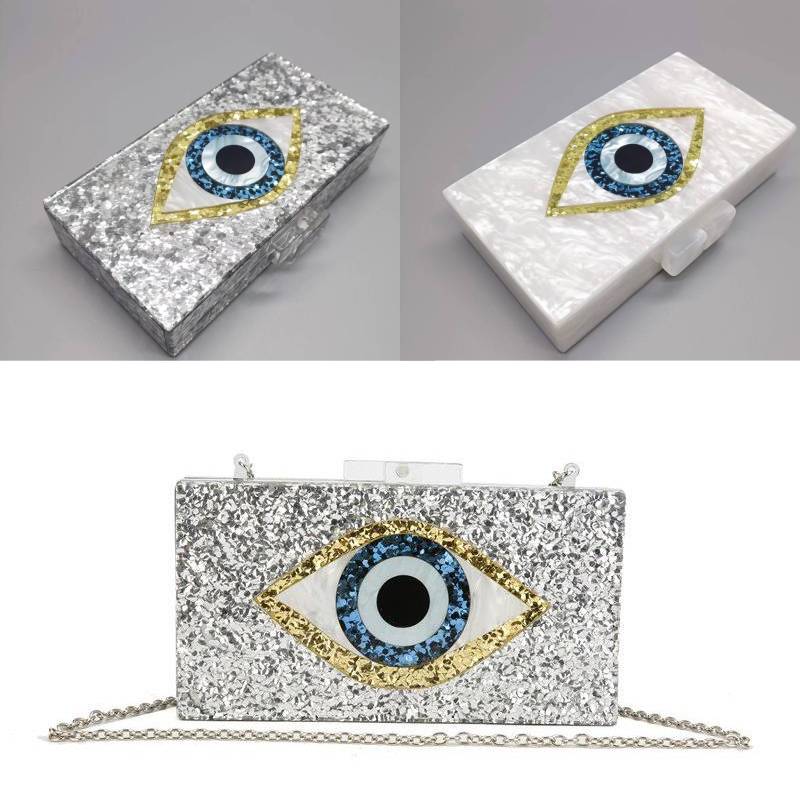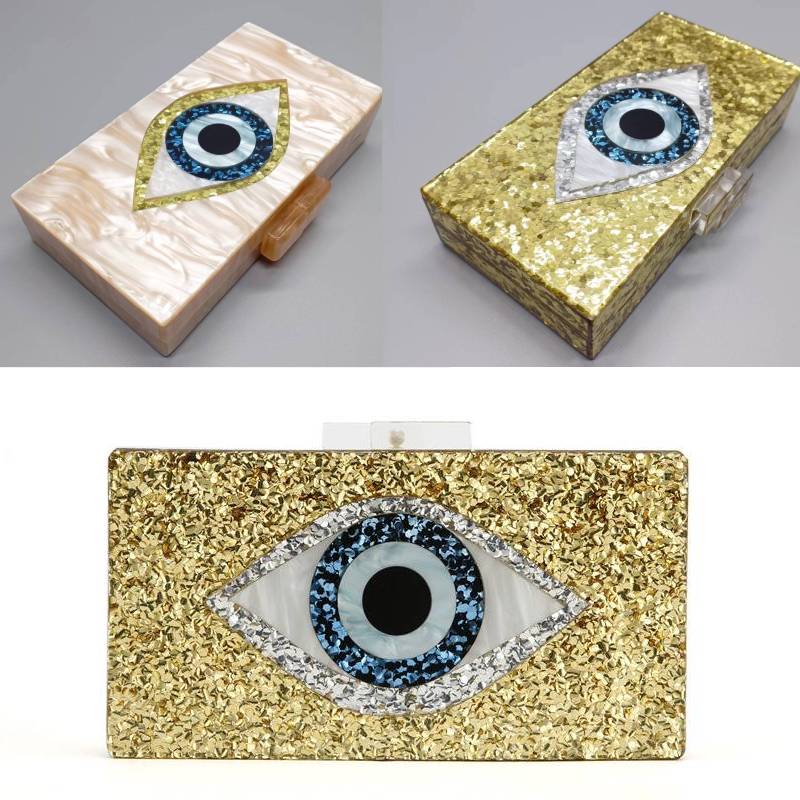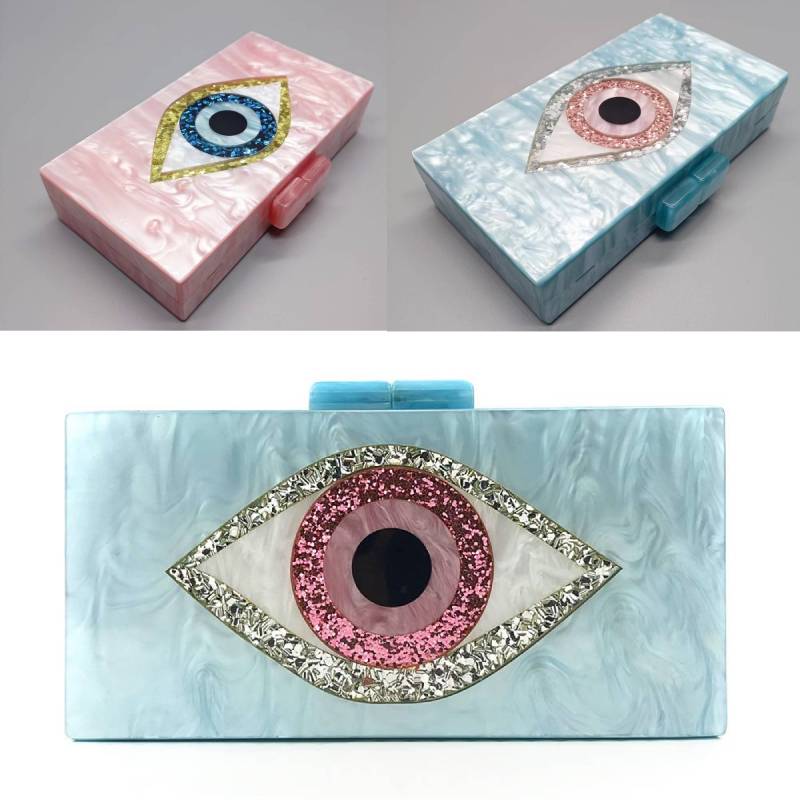 Additional information
| | |
| --- | --- |
| Weight | 0.25 kg |
| Dimensions | 225 × 130 × 66 cm |
| Color | Black, Black Glitter, Champagne, Multicolor, Gold, Pink, Red, Silver, Blue Sky, White |
| Color | Black, White, Black Glitter, Blue Sky, Champagne, Gold, Multicolor, Pink, Red, Silver |
| Gender | Female |
| Age group | Adult |