Snake Chain Bracelet: The Ultimate Accessory for a Stylish Statement
$18.00 & Free Shipping
Satisfaction Guaranteed
No Hassle Refunds
Secure Payments
Frequently Bought Together
Description
Snake Chain Bracelet: Sleek and Stylish Jewelry Accessory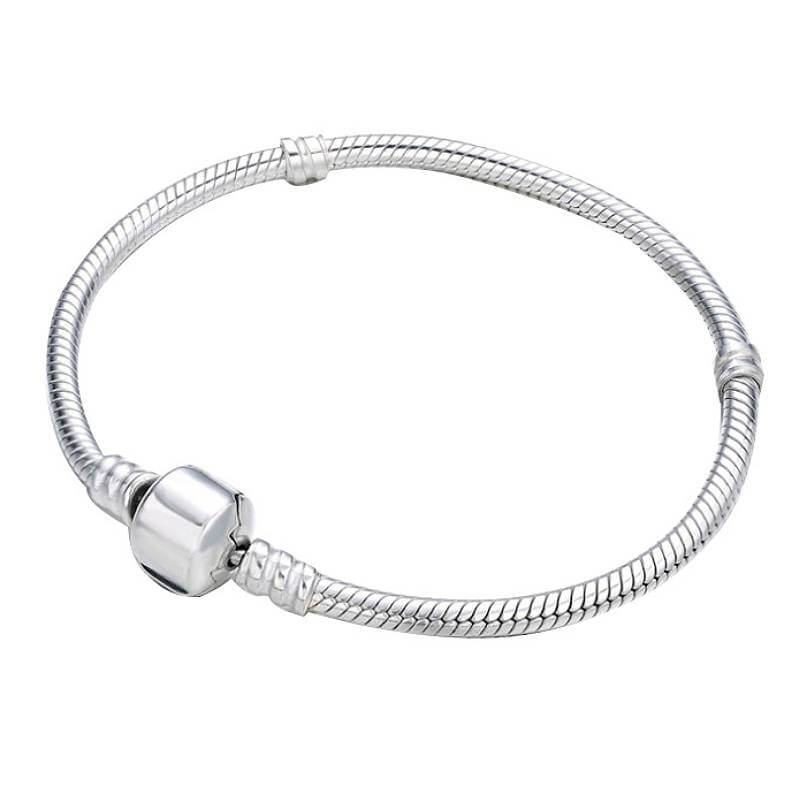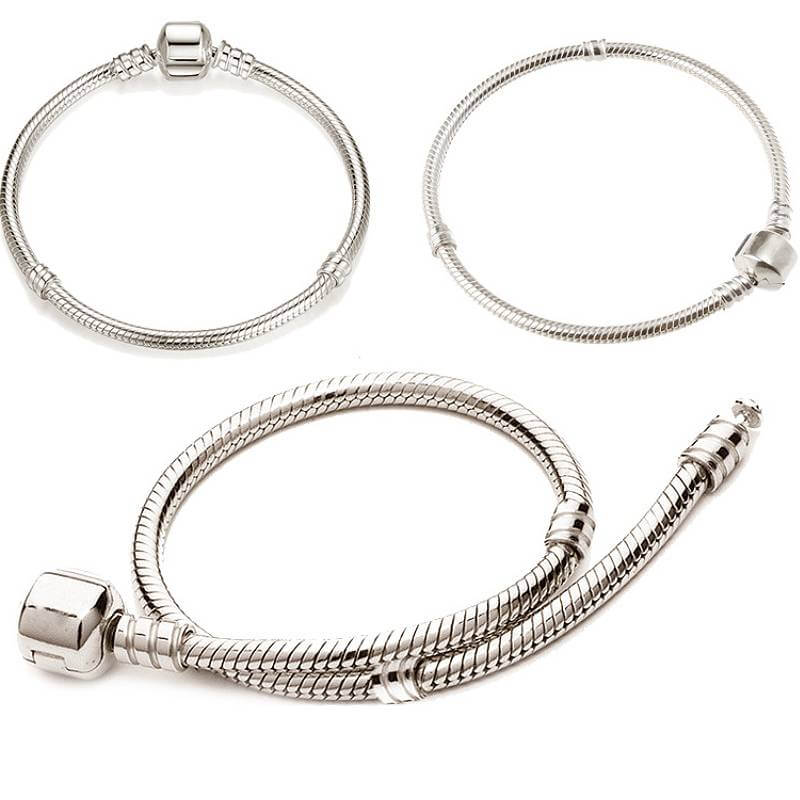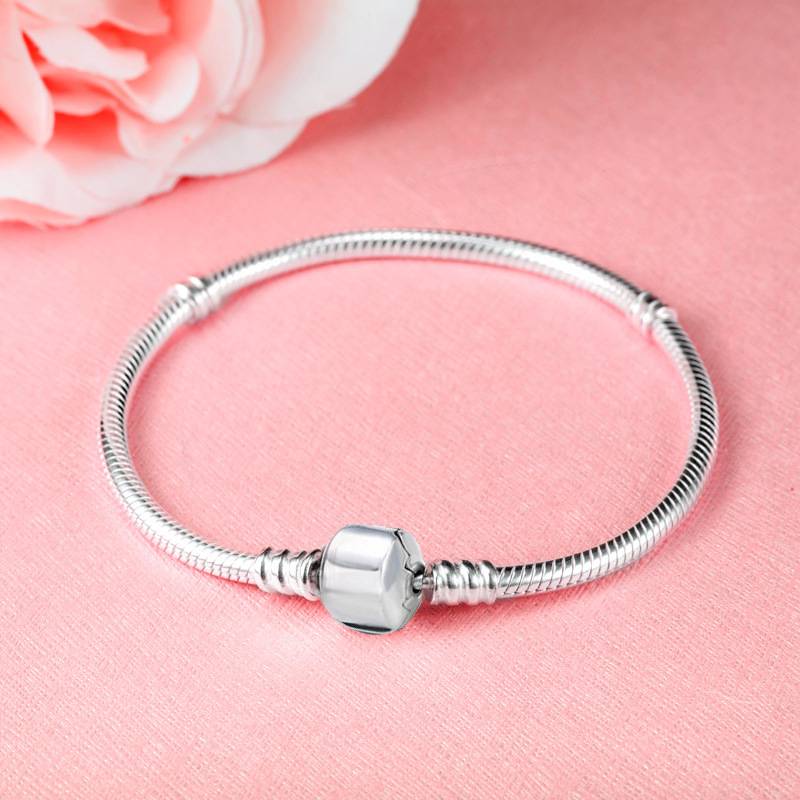 Additional information
| | |
| --- | --- |
| Weight | 0.01 kg |
| Dimensions | 100 × 100 × 20 cm |
| Size | 17cm, 18cm, 19cm, 20cm, 21cm |
| Color | Silver |
| Gender | Unisex |
| Age group | Adult |
Versatility
Exploring the versatility of snake chain bracelets for women
Gold snake chain bracelets are a must-have accessory that can elevate any outfit, whether it's casual or formal. These stylish and versatile pieces of jewelry come in a variety of metals, allowing women to choose according to their preferences and style. Let's dive into the reasons why snake chain bracelets have become so popular among women.
Pairing with Any Outfit
One of the great things about snake chain bracelets is their ability to complement both casual and formal attire. Whether you're wearing jeans and a t-shirt or dressing up for a special occasion, a snake chain bracelet adds a touch of elegance and sophistication. It effortlessly transitions from day to night, making it an ideal accessory for any event.
A Variety of Metals
Snake chain bracelets are available in different metals, including sterling silver, vermeil gold, and more. This wide range of options allows women to find the perfect piece that suits their personal style and matches other jewelry they may already own. From classic silver to trendy rose gold, there's a snake chain bracelet for everyone.
Layering for a Unique Look
One trend that has gained popularity in recent years is layering multiple snake chain bracelets. This creates a stylish and unique look that can be customized to suit individual preferences. Women can mix and match different metals or add charms and pendants to create a personalized stack of bracelets that tells their story.
Customization Options
Snake chain bracelets offer endless customization possibilities. Many sellers on platforms like Etsy offer personalized charms or pendants that can be added to the bracelet, making it even more special. Whether it's initials, birthstones, or meaningful symbols, adding these personalized touches allows women to create a one-of-a-kind piece they will love.
Benefits
Benefits of wearing snake chain bracelets as a fashion accessory
Snake chain bracelets are more than just a piece of jewelry; they add a touch of sophistication to any ensemble. With their sleek and elegant design, these bracelets effortlessly elevate the overall appearance without being too flashy.
One of the key advantages of snake chain bracelets is their lightweight nature. Unlike chunky metal or beaded bracelets, snake chain bracelets are comfortable for everyday wear. You can easily rock them from day to night without feeling weighed down.
The smooth texture of snake chain bracelets ensures that they won't snag on clothing or hair. This makes them ideal for those who lead an active lifestyle or simply want a hassle-free accessory. You don't have to worry about your bracelet getting caught on anything while you go about your day.
Snake chain bracelets come in various lengths and thicknesses, allowing you to find the perfect fit for your wrist. Whether you prefer a dainty and delicate look or a bolder statement piece, there's a snake chain bracelet out there that suits your style.
Not only are these bracelets versatile in terms of aesthetics, but they also pair well with other accessories. You can easily stack multiple snake chain bracelets together or mix and match them with different types of bangles or cuffs to create your own unique arm candy combination.
Tips
How to choose the perfect snake chain bracelet for your style
Consider Metal Type for Your Skin Tone
To find the perfect snake chain bracelet that complements your style, start by considering the metal type. Different metals like silver, gold, and rose gold can enhance your skin tone in various ways. Take a look at which metal suits you best and makes your skin glow.
Determine Desired Thickness and Width
Another factor to keep in mind is the thickness and width of the bracelet. Do you prefer a delicate and dainty look or a bolder statement piece? It all comes down to personal preference. Some may opt for a thinner snake chain bracelet, while others might go for a wider one that stands out more.
Look for High-Quality Craftsmanship
When selecting a snake chain bracelet, it's essential to prioritize high-quality craftsmanship. Ensure that the links are well-made and sturdy, as this will determine the durability of the piece. A well-crafted snake chain bracelet will not only last longer but also maintain its shine over time.
Secure Clasps Are Key
Don't forget about the clasp! A secure clasp is crucial to prevent your beloved snake chain bracelet from slipping off unexpectedly. Look for clasps that are easy to fasten but also provide a reliable hold. Magnetic closures or lobster clasps are popular options known for their convenience and security.
Additional Features Matter Too
Lastly, consider any additional features that might enhance your experience with the snake chain bracelet. Adjustable lengths can be beneficial if you prefer versatility in wearing styles or if you want to layer multiple bracelets together. Magnetic closures offer ease of use without compromising on security.
Choosing the perfect snake chain bracelet is all about finding what resonates with your unique style and preferences. By considering factors such as metal type, thickness, craftsmanship, clasp quality, and additional features, you'll be able to order a snake chain bracelet that truly reflects your individuality.
Maintenance
Maintenance tips for keeping your snake chain bracelet in top condition
Congratulations on choosing a stunning snake chain bracelet! Now that you've discovered the versatility and benefits of this fashionable accessory, it's important to know how to maintain its pristine condition. By following these simple maintenance tips, you can ensure that your snake chain bracelet remains as beautiful as the day you first wore it.
Firstly, regularly clean your snake chain bracelet with a soft cloth to remove dirt and oils that may accumulate over time. Avoid using harsh chemicals or abrasive materials as they can damage the delicate links. Secondly, store your bracelet in a separate compartment or pouch to prevent tangling with other jewelry pieces. This will also protect it from scratches and potential damage. Lastly, be mindful of wearing your snake chain bracelet during activities that may cause excessive pulling or stretching, such as vigorous exercise or manual labor.
By taking proper care of your snake chain bracelet, you can enjoy its elegance and charm for years to come. Don't let neglect dull its shine; give it the attention it deserves!
FAQs
Can I shower or swim while wearing my snake chain bracelet?
It is generally recommended to avoid exposing your snake chain bracelet to water for extended periods of time. While some bracelets may be more resistant than others, moisture can still cause damage over time due to oxidation or weakening of the links. To preserve its longevity, it's best to remove your bracelet before showering or swimming.
How often should I clean my snake chain bracelet?
Regular cleaning is essential for maintaining the brilliance of your snake chain bracelet. Ideally, you should clean it every few weeks using a soft cloth to remove any dirt or oils accumulated during wear. However, if you notice significant tarnishing or dullness, consider cleaning it more frequently.
Can I wear my snake chain bracelet alongside other jewelry?
Absolutely! Snake chain bracelets are versatile accessories that can complement various styles when layered with other jewelry pieces. However, be cautious of potential tangling or scratching that may occur when wearing multiple bracelets together. To prevent this, consider using jewelry spacers or opting for bracelets with secure clasps.
How do I know if my snake chain bracelet needs repair?
If you notice any loose or broken links, it's advisable to have your snake chain bracelet repaired as soon as possible. Continuing to wear a damaged bracelet can lead to further breakage and potential loss of the piece. Contact a professional jeweler who specializes in repairing delicate chains for the best results.
Can I adjust the size of my snake chain bracelet?
In most cases, snake chain bracelets come in standard sizes that cannot be easily adjusted at home. If you require a specific size, it's recommended to consult with a jeweler who can professionally resize the bracelet without compromising its integrity or appearance.
Remember, taking care of your snake chain bracelet is essential for preserving its beauty and ensuring it remains a cherished accessory in your collection.