Swarovski Bridal Jewelry Sets: Enchant Your Special Day
$416.00 & Free Shipping
Quantity
Discount
Discounted price
2
5%

$

395.20
3
10%

$

374.40
5
15%

$

353.60
10
20%

$

332.80
Satisfaction Guaranteed
No Hassle Refunds
Secure Payments
Frequently Bought Together
Description
Swarovski Bridal Jewelry Sets: Enchant Your Special Day
Exquisite Bridal Jewelry Sets for Unforgettable Moments
Capture the essence of elegance and add a touch of sparkle to your special day with our swarovski bridal jewelry sets. Crafted with utmost precision and attention to detail, these sets are designed to complement your bridal ensemble, leaving you feeling radiant and confident. Each set comprises a ring, pendant, necklace, bracelet, and a pair of earrings, allowing you to complete your look effortlessly. Let us take a closer look at the stunning features that make our bridal jewelry sets a must-have for any bride-to-be.
A Symphony of Silver and Natural Crystal
Indulge in the beauty of our bridal jewelry sets, meticulously crafted with high-quality silver and adorned with dazzling natural crystals. The combination of these materials creates a captivating contrast, enhancing the allure of each piece. The silver setting provides a timeless elegance, while the natural crystals add a touch of enchantment, reflecting light and radiating brilliance. Embrace the harmony of silver and crystal, and let our bridal jewelry sets become the focal point of your wedding day ensemble.
The Perfect Harmony of Red and White Crystals
At the heart of our bridal jewelry sets lies the mesmerizing centerpiece – an oval single red crystal surrounded by a delicate array of small round white crystals. The vibrant red hue symbolizes love and passion, while the glistening white crystals represent purity and grace. This exquisite combination creates a harmonious balance, making our jewelry sets a symbol of eternal love and devotion. With their eye-catching design and captivating sparkle, these sets are bound to turn heads and make you feel like a true princess on your special day.
Unveiling the Radiant Main Stones
The main stones in our silver and natural crystal jewelry are carefully selected to ensure their exceptional quality and brilliance. Ranging in size from 4×6mm to 3×4mm, these mesmerizing stones possess a captivating allure that will leave you breathless. Their perfect cuts and clarity allow them to catch and reflect light from every angle, creating a dazzling display that will captivate all who behold them. Let the radiant beauty of our main stones be a reflection of your inner glow and add a touch of magic to your wedding day.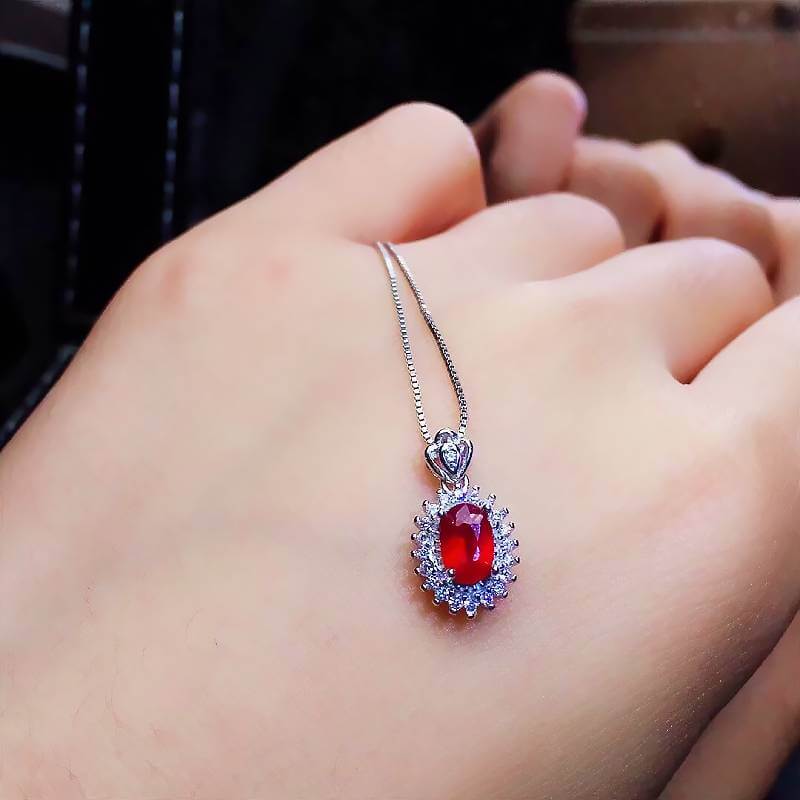 Additional information
| | |
| --- | --- |
| Weight | 0.04 kg |
| Dimensions | 200 × 100 × 30 cm |
| style | Jewelry Set |
| Color | Red |
| Gender | Female |
| Age group | Adult |